← Back to all Books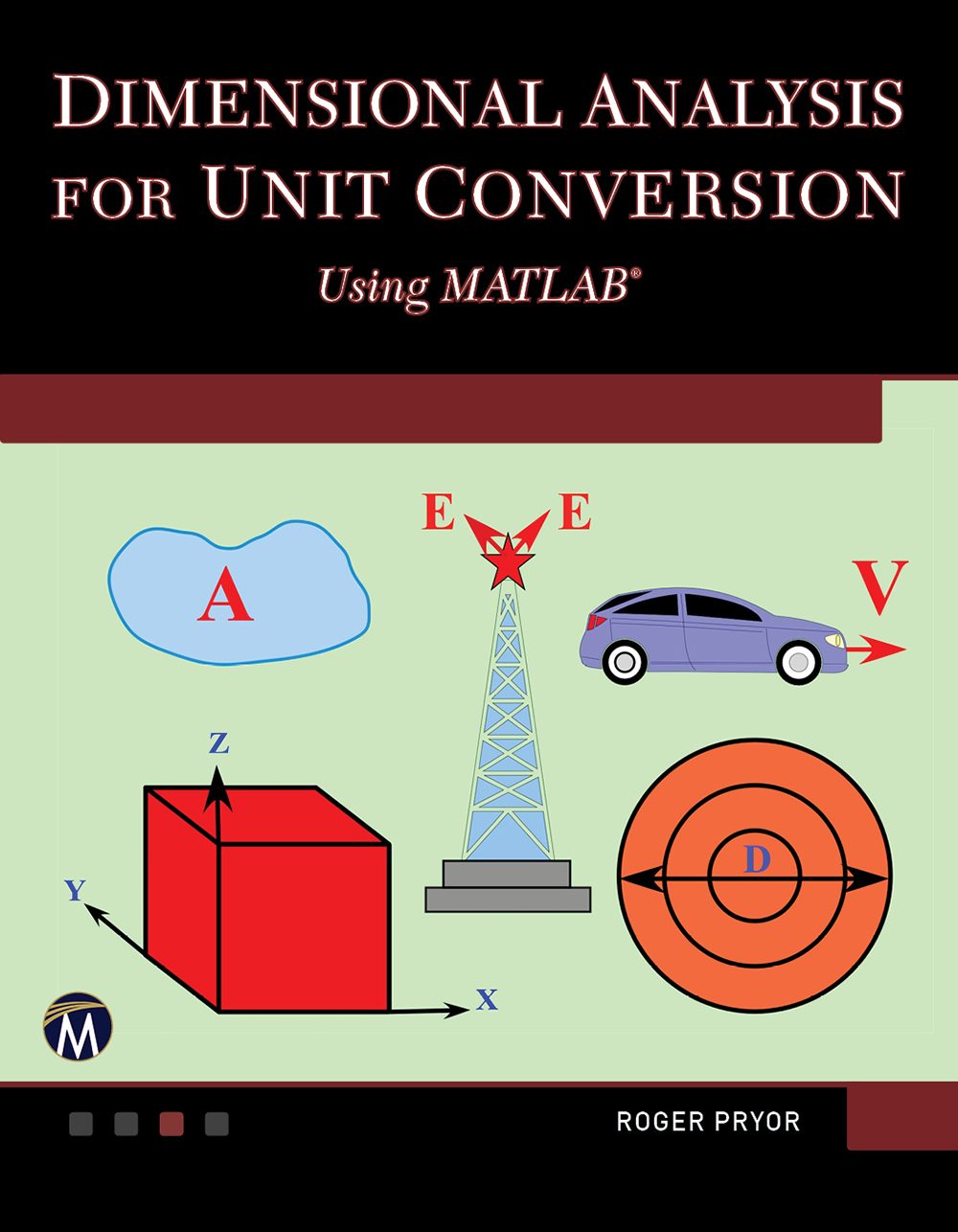 Dimensional Analysis for Unit Conversions Using MATLAB
This book and disc package will accurately convert the numerical values of physical parameters (weights and measures) from both the Inch-Pound Units System to the International Units System (SI) and vice versa, as well as other (CGS, etc.) previously-used unit values. An associated, enhanced MATLAB® Unit Convertor program (MLAPP), developed from the MATLAB® platform, is used to perform the conversions.
Companion files are available for downloading with order number/proof of purchase by writing to the publisher at info@merclearning.com
About the Author
Roger W. Pryor holds 24 patents, primarily in semiconductor devices. He has written four books, the most recent of which is Multiphysics Modeling Using COMSOL 5 and MATLAB.
Additional book information
Book ISBN: 9781683922438
Author(s): Roger W. Pryor
Publisher Mercury Learning & Information
Supplementary Materials
No materials were uploaded for this book